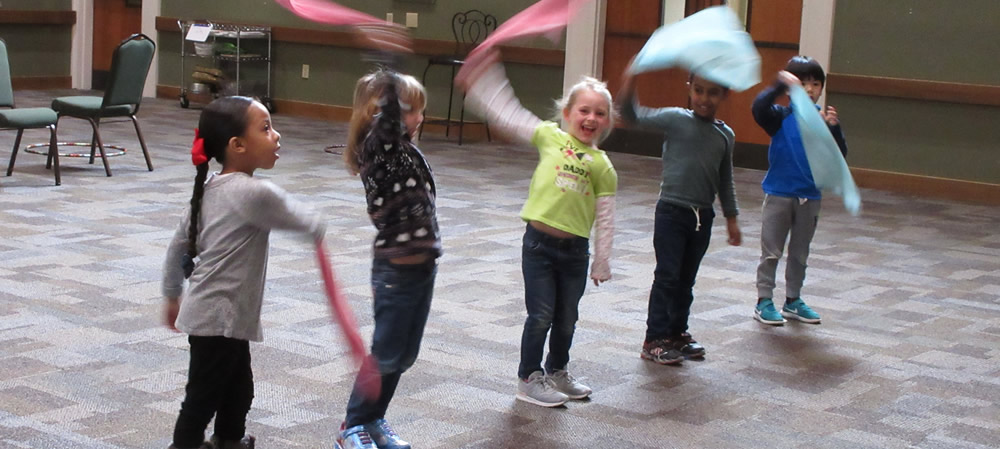 Throughout every month, enrichment programs are provided to stimulate a child's physical, social, emotional and spiritual growth. These are held during regular school hours and designed to enhance our program by giving children opportunities for further growth and development.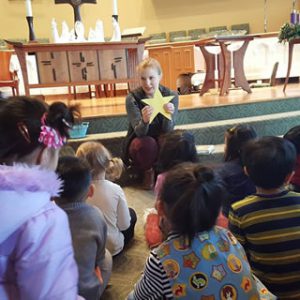 Chapel Time
The program is designed to teach the children that God loves them and asks us to be kind and loving to one another. The children learn songs, listen to stories and learn how to "talk" to God whenever they need to. Pastor Jennie provides a warm, loving, welcoming environment to children of all faiths.
Creative Story Telling/Library Time
Ms. Gina creates a special story time once a month to get the children excited about books and reading! The children are allowed to "check out" a preschool library book to bring home and read with their family, then return to the preschool.
Fit Kids
A program designed to teach children about healthy bodies. We exercise, talk about healthy foods, and why it is important to take care of our bodies. We move to the music, learn about muscles and create fun games to keep our bodies moving!
Spirit Day
A FAVORITE WITH PARENTS AND CHILDREN. These are parent/student events which are held once a month. This is designed to get the parents involved. Children are asked to wear their preschool t-shirts on this day. Some of the events are Back to School Picnic, International Night of Thanks and Art Show, Donuts with Dads, Mom's Spa Day and the Story Book Character Parade.